Alex Vasquez: Why every ambitious person should write a bookAlex Vasquez:
As an entrepreneur, writing a book is something that everyone should do at least once in their life. Not only will it allow you to express your ideas and share your knowledge, but it can also help you stand out within your respective niche and potentially make a name for yourself as a writer. The first step is always the hardest, but it's important to remember that this is a challenge that is only for those who are willing to fight for their dreams.
One of the benefits of living in the age of technology is that if you can't start the writing process on your own, you can seek the help of a mentor. These individuals can serve as motivators, guiding you through the process with their own experiences and helping you develop your ideas, structure your content, and ultimately publish your book on Amazon. While there are many publishing options available, Amazon's Kindle Direct Publishing stands out above the rest.
Here are three reasons why every ambitious person should write a book:
It provides income. For many, this is the primary motivation for writing a book. With the right strategy and smart execution, it is possible to make financial gains from your writing.
It allows you to leave a lasting legacy. Leaving something behind for future generations, whether it be tangible or intangible, is considered a legacy. When you put your ideas into writing, you are providing your children and future generations with a legacy of growth and value.
It's the best way to introduce yourself. The best way to introduce yourself to the world is through your own words. By writing a book, you are able to present yourself in the best possible light and showcase your expertise and experience.
Writing a book requires dedication and hard work, but the rewards are well worth it. Not only will it enhance your personal brand and reputation, but it can also open up new opportunities and doors for growth and success. So, if you have a message that you want to share with the world, start writing and make your mark on the world.
Tattoo Artist, Entrepreneur, and Oil Painter Kirby van Beek Makes a Mark in the Industry
Kirby van Beek, a talented tattoo artist, entrepreneur, and oil painter, has emerged as a prominent figure in the world of tattooing, showcasing his expertise in black and grey realism. Known for his distinctive designs and captivating portraits with a dark twist, Kirby has established himself as a highly regarded artist, earning recognition both locally and internationally.
Kirby's journey as a tattoo artist began at the age of 18 when he taught himself the art form while simultaneously pursuing his education in forensic science. During this time, he displayed unparalleled dedication, working at a morgue during the week and honing his tattooing skills during weekends and spare hours. Kirby's passion for tattooing led him to work at various tattoo studios in the Netherlands, solidifying his experience and expertise in the field.
About Kirby van Beek:
Kirby van Beek is a talented tattoo artist, entrepreneur, and oil painter based in [City]. Renowned for his expertise in black and grey realism, Kirby's distinctive designs and captivating portraits with a dark twist have earned him a prominent position in the industry. With a passion for tattooing and oil painting, Kirby aspires to become a globally recognized artist, leaving a lasting impact on the world of art.
«The things I love most about tattooing is meeting different clients and getting to know them on a personal level during a long tattoo session,» says Kirby. «There is nothing more rewarding than tattooing individuals who appreciate my art so much that they choose to wear it on their skin for life.»
Specializing in realistic black and grey tattoos, portrait tattoos, and horror tattoos, Kirby's work has garnered attention both nationally and internationally. His talents have been showcased at several tattoo conventions abroad, and his captivating designs have been featured in prominent tattoo magazines. Additionally, he has been recognized by esteemed publications such as LINDA magazine in the Netherlands and the local newspaper BN de Stem. Furthermore, Kirby's exceptional skills led him to participate as a tattoo artist in the Dutch version of MTV's Just Tattoo of Us.
Looking ahead, Kirby aspires to become a world-renowned tattoo artist and oil painter, with a particular focus on portrait tattoos and dark horror tattoos.
His ultimate goal is to reach clients and famous individuals around the globe, sharing his unique artistry and leaving an indelible mark on the industry. In the future, Kirby envisions opening an art show to showcase his diverse body of work.
To learn more about Kirby van Beek and explore his captivating portfolio, visit his official Instagram page (@kirbyvanbeek) or his website www.the-continental.nl.
DJ Khenya Takes Center Stage at Blue Marlin Ibiza, Spreading Joy and Connection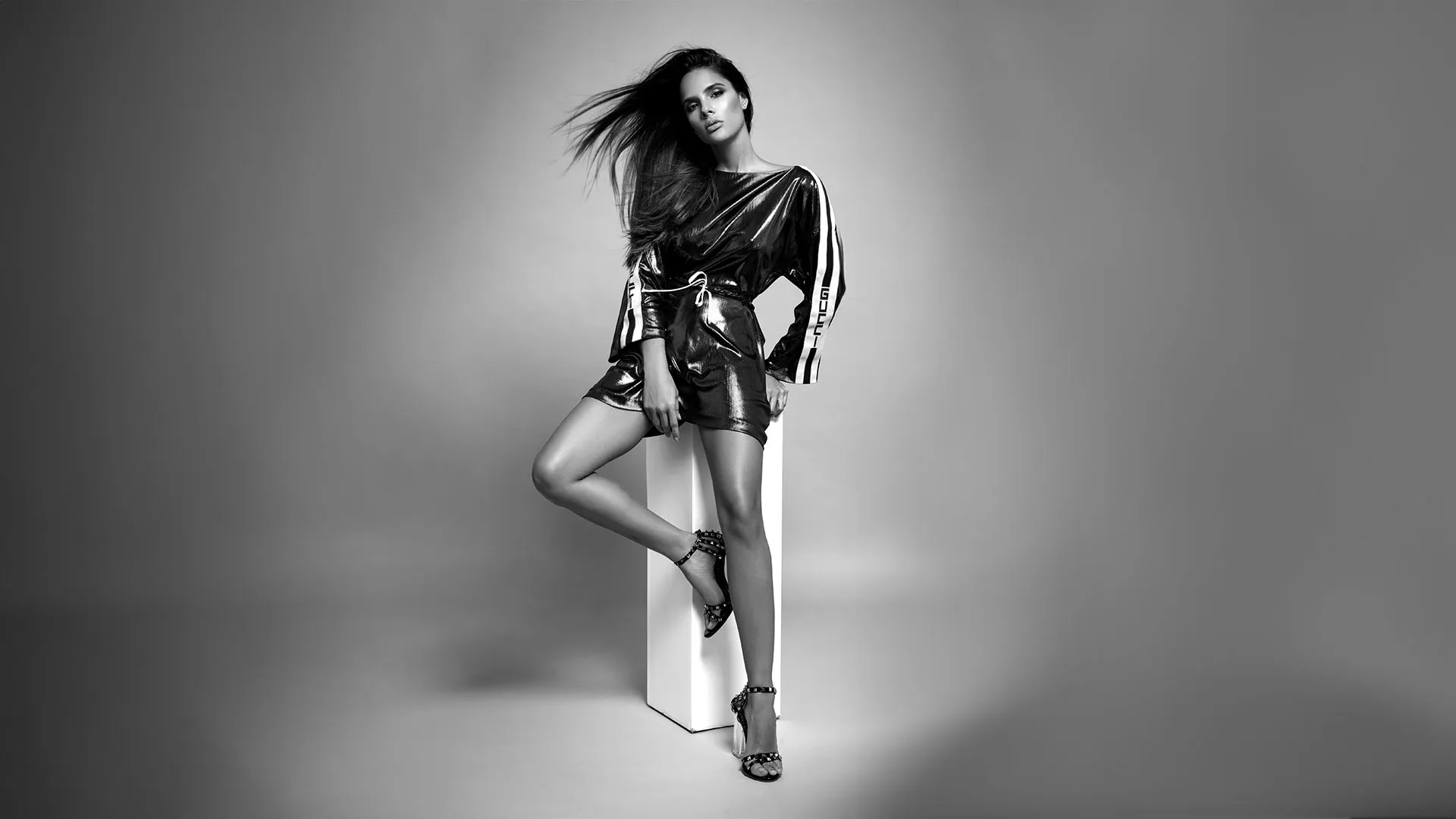 The music of DJ Khenya pulsates with rhythm and emotion. A rich mélange of sun-kissed sounds that blend percussive beats with indie and deep house. The artist's journey to Ibiza has laid the foundation for a musical expression that communicates joy and connectivity. Taking the reins at Blue Marlin Ibiza, Khenya's vibrations will inspire dance floor dreamers to move and let go.
From the stage at Blue Marlin Ibiza, DJ Khenya has shared experiences alongside some of the most influential names in the music industry. When asked about the impact of these experiences, the artist responded humbly: «The truth is I feel lucky. I have total admiration for them as they are a source of inspiration for me.»
The energy at Blue Marlin Ibiza is unlike any other, according to DJ Khenya. He describes the place as «a life experience,» synonymous with summer and with all the ingredients to feel in a state of bliss when you're there. He thanks the team for being like a family to him and for everything they've done.
This summer, DJ Khenya will take his audience on a journey filled with unforgettable emotions. He comments, «My goal is to transmit uplifting and unforgettable sensations. My audience is what sets my heart on fire, and I want them to feel my desire to make them dance.»
The path that led DJ Khenya to become a DJ began in Havacia, Cuba, where he grew up in an environment where rhythm, dance, and poetry are like the air we breathe. With son and salsa running through his veins, his first experience at an electronic music party in the early 2000s marked a shift in his life. Khenya recalls hearing 'The Underground' by Celeda and says, «It was a different Cuba, and I loved it. I think from that moment, something changed inside me. A seed had been planted, and life would take me in that direction.»
Having traveled the world and now based in Ibiza, DJ Khenya reflects on how these experiences have shaped his identity as an artist. He comments, «Traveling the world is a privilege that every human being should have, especially an artist because when you have these experiences, you can understand different ways of life and the musicality of each place. Creativity is born from that knowledge, and I still have a lot to learn in that sense.»
This summer, DJ Khenya promises to take Blue Marlin Ibiza to new heights with his unique music and his desire to make everyone dance. The experience is guaranteed to be a celebration of life, joy, and connection through music.
Oliver Rouz: Weaving Ink and Inspiration into a Legacy
Born on February 13th, 1988, Oliver Rouz's path to success is one marked by determination, passion, and the pursuit of creative endeavors. From a young age, Oliver exhibited a profound love for various forms of creativity, which ultimately led him to become one of the country's most celebrated tattoo artists.
During his school years, Oliver's artistic talent set him apart. His favorite cartoon characters became his canvas as he tirelessly recreated them in his own style. However, drawing was merely a pastime during his teenage years, a source of pleasure until music took center stage in his life.
In 2005, Oliver formed the «Fairy Tale Jelissa Rose» band, a pivotal moment that expanded his horizons. Immersed in the music community, he developed a newfound fascination with tattoos and ink artistry, spurred by the band's association with the tattoo culture.
A serendipitous encounter with Artem at the «Quick Silver» shop in Moscow in 2010 marked a turning point. Artem's influence led Oliver to consider a life-altering decision. By 2012, Oliver, now ignited by a passion for tattoos, made a bold move to another city, all while nurturing his tattoo aspirations.
Artem's transformation into a tattoo artist himself inspired Oliver further. As fate would have it, an opportunity arose in 2012 for them to collaborate and open their tattoo studio in Moscow. This venture required Oliver's dedicated efforts, alongside his commitment to saving funds to fuel their creative endeavor.
Oliver's tattooing prowess flourished within a year, prompting a return to his hometown to establish several home-like studios. Yet, he recognized that true growth beckoned him back to Moscow. Thus, in 2017, he joined Good Hands Tattoo, laying the foundation for his continued ascent.
Oliver's indomitable spirit and devotion to his craft bore fruit, as evidenced by his stint at Black Point studio, born out of a collective dream. His trajectory exemplifies the power of dedication, leading him to become a recognized tattoo luminary within the nation.
Oliver's journey, however, extends beyond tattooing. From his early affinity for music, highlighted by the formation of his punk rock band at 14, to his involvement in the music industry and flirtation with global recognition, his story embodies the resilience required to navigate creative industries.
A pivotal moment arrived in 2021 when Oliver, undeterred by previous setbacks, chose to channel his creative energy into designing game art. Leaving behind a stable job, he invested his savings of around $5,000 to embark on a transformative journey. Guided by Hexeth's interview and tutorials, Oliver delved into the realm of game design.
Fueled by dedication and a newfound purpose, Oliver's creative expression culminated in designing elements for popular games like CS:GO and RUST. Through unwavering commitment and rigorous self-education, he harnessed the potential of his artistic flair.
Today, Oliver Rouz's name resonates as a testament to the potential of human determination. His path from a young artist with a penchant for creation to a revered tattoo and game artist serves as an inspiration to countless dreamers. Oliver's legacy continues to evolve, as he pushes the boundaries of his craft and inspires others to chase their passions unrelentingly.
For more information and to view Oliver's work, visit his Instagram profile: @oliverrouz.